For your information
You are being redirected to one of our divisional subsites which contains more detailed information on the required division. To navigate back to the main Invicta Group site, please click the link found in the footer at the bottom of the page.
Mobile Shelving Gain up to 100% additional Storage capacity in a given area with our Mobile Shelving Systems & Solutions
To get a Quick Quote or arrange a Site Survey -

Call

Our UK Office

Our US Office

Our UAE Office

Our Qatar Office

Our Malaysia Office

on
Mobile Shelving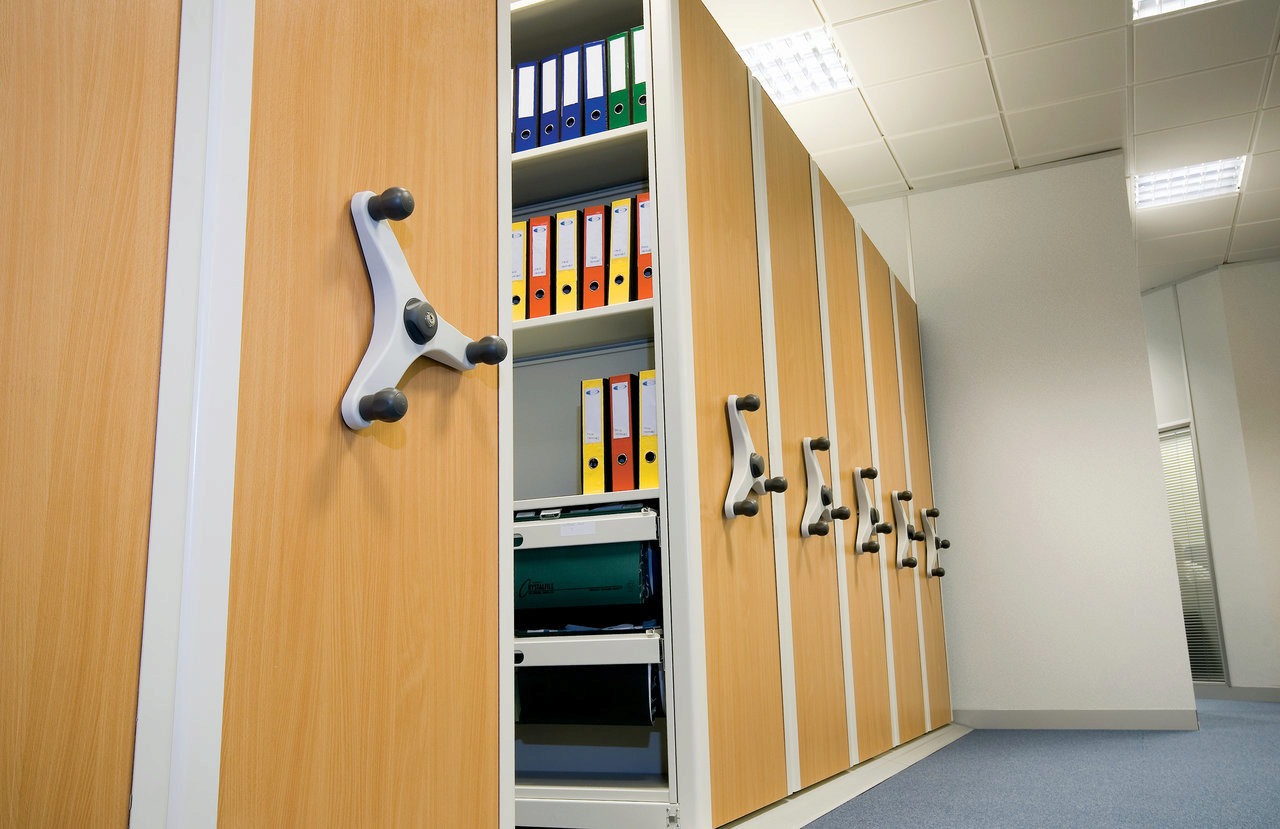 Storage solutions have been at the core of the Invicta Group since its inception, and mobile shelving is one of our oldest specialities. Some 35 years later, we're still committed to providing the utmost quality and efficiency of service – and mobile shelving is still among our most popular solutions.
Invicta Mobile Shelving (a division of The Invicta Group) is an industry leader, and the primary supplier of sleek mobile shelving solutions to such discerning businesses as:
The Bank of England
Oxford University
The NHS (National Health Service)
BBC
Royal Philharmonic Orchestra
Mobile shelving is predominantly a means of storage for documents, volumes and archives, where the key controlling factors are space, ease of access and preservation. However, we are constantly surprising new clients with our solutions to improve their storage solutions regardless of application.
Instead of using access aisles between rows of shelving, mobile shelving units operate on rails, and 'concertina' together, saving the space usually taken up by every aisle except one. Our mobile shelving solutions can offer either a 100% gain of storage capacity or a 50% reduction in occupied floorspace, compared to regular shelving units.
Safety, of course, is paramount in our mobile shelving solutions, which feature locking hand wheels and anti-tilt mechanisms. The units can be operated with a hand-crank or electronic mechanism, and additional locking mechanisms can protect against unauthorised entry – especially important if your collection contains medical, financial or important archive records.
Mobile shelving is an extremely popular and efficient means of storage, particularly for institutions such as libraries, banks, archives, universities and hospitals. Our mobile storage solutions are extremely cost effective, and offer many years of virtually maintenance-free service.
Benefits of mobile shelving:
Double the storage capacity in the same floor footprint area, or half the storage footprint compared to fixed shelving
Requires no building work
Installation is quick with turn-key solutions
Intrinsically protects your collection
100% relocatable and adaptable
Designed and fitted with advice of visiting consultant
Extremely low maintenance
Our design expertise also allows us to customise the shelving units. You'll benefit from a colour and finish which meld seamlessly with your existing décor preference, and additional security measures for more sensitive or precious materials.
To find out more about our mobile storage solutions, how we deliver our projects, or further examples of our past work, call one of our regional offices today.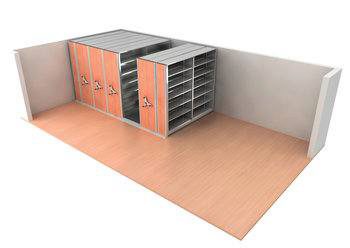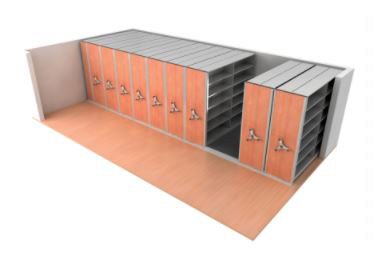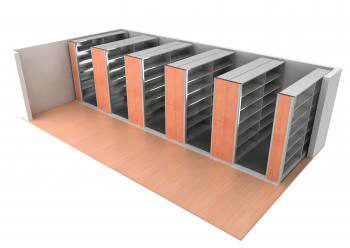 Accreditations & Affiliations