Airports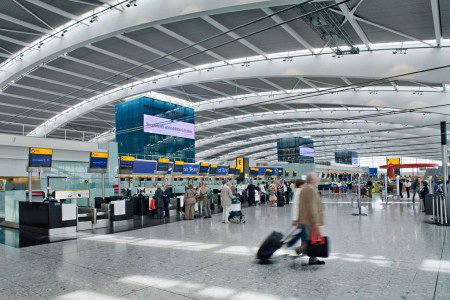 The Invicta Group has extensive experience in designing and installing passive fire-rated protection systems for airport terminals throughout Europe, including London's Heathrow Terminal 5 project.
The Group's Fire Protection division is playing an increasingly vital role in modern terminal construction with our passive fire protection systems now built into the fabric of London's Heathrow Terminal 5 and designed to create physical fire-barriers that contain extreme heat produced from material combustion. This containment helps control the course of a fire and the damage it can do.
Through our extensive expertise and experience in passive fire protection systems, The Invicta Group's in-house team provides additional added value by supporting our client's through all stages of design, planning and implementation.
More and more we are teaming up with company's within the airport construction sector to understand their needs, provide integrated solutions and deliver in terms of outcomes, quality and cost productivity. Contact us today for more information.