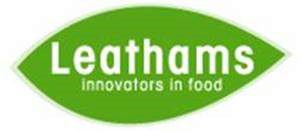 Leathams Ltd
17th November 2016
To whom it may concern:
Over the last year we have used Invicta on several occasions across both our sites. I have found Stuart Cameron my Invicta contact incredibly helpful, focused and responsive to our business needs.
Stuart has been a vital part of developing our Chelmsford site and works hand in hand with myself and architect to find the optimum layout of our existing site and its future expansion.
I would have no hesitation in recommending Invicta to anyone as they offer a very efficient, cost effective solution for racking and storage.
Yours sincerely,
Head of Operations, Leathams Ltd.